Welcome to It's a Quilt Thing!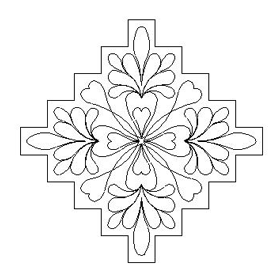 It's a Quilt Thing! designs are available for use with multiple computerized long arm quilting systems. This includes the following systems: Statler Stitcher, IntelliQuilter, Innova, CompuQuilter, HQ Pro, PC Quilter, QBot, SideSaddle
If you have time, pull up a chair, and spend some time wandering through the pattern files. If you are busy and dealing with deadlines, please take advantage of the search function or review the categories.

If you can't find that "perfect" pattern for your project, feel free to e-mail us. There are many additional patterns that haven't been added to the website, so please ask, I may have that pattern you are looking for!
Pay for your purchases using Paypal, or, if you prefer, by check or money order.